Ole Jensen (DK) + Rasmus Røhling (DK)
Opening 21st June 2019


Exhibition dates
21.06.19 - 1.09.19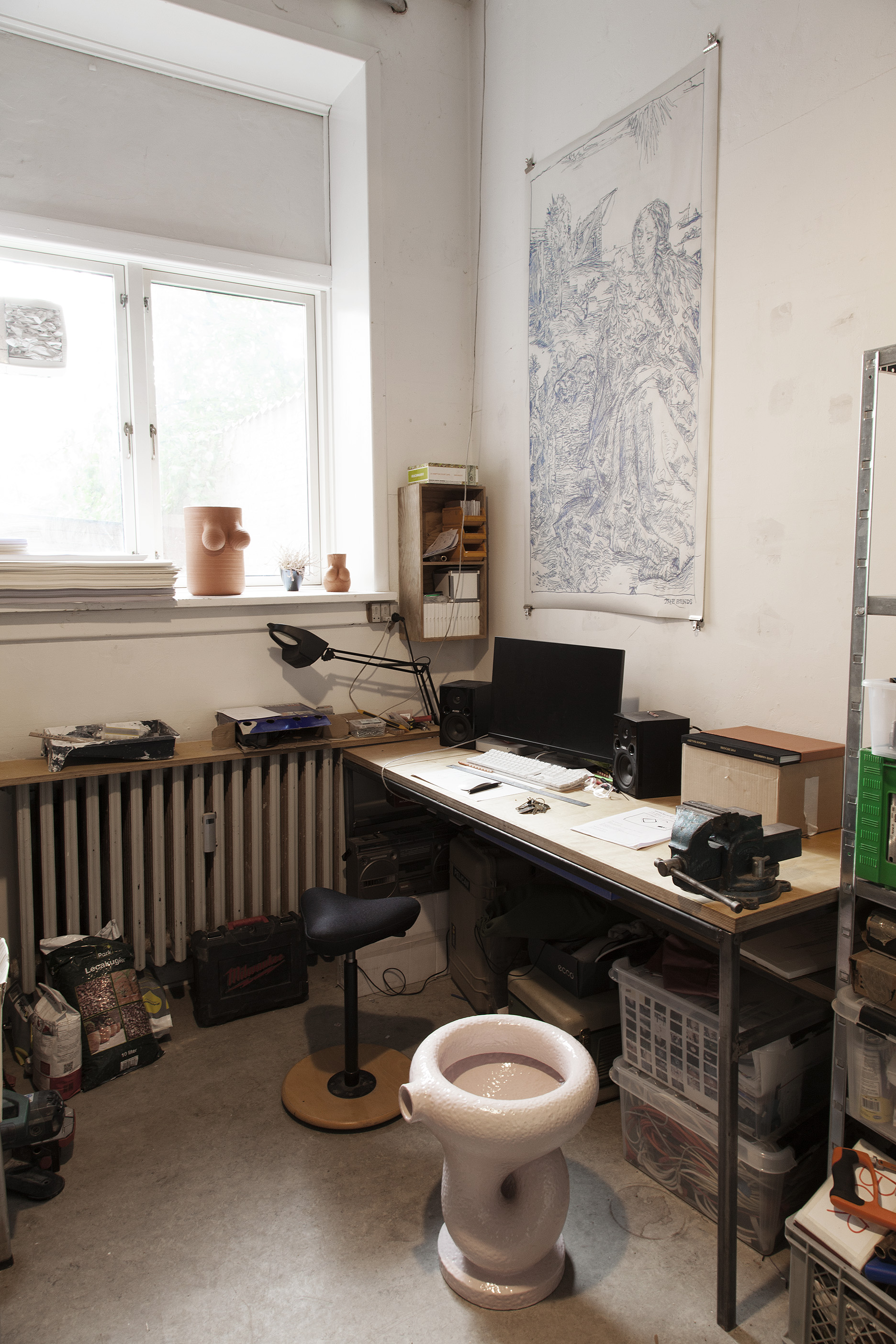 Photos by Kevin Malcom



Stereo Exchange presents Ole Jensen + Rasmus Røhling as the second exhibition of our 2019 program. Jensen & Røhling meet at the vessel and spout, they end at the fountain of evanescence, conceptually marrying the inventive, the bare and the fearful, to spew forth an aligned extrovert as an exhibition, presented to an onlooker.

Jensen, a multi-material designer, and ceramist, his work at Stereo Exchange provide the metaphysical means of rebirth through function and usability with the hints of our shared humanity and all its faults and warts, squeezed into convenient packages of aesthetic wonderment.

Røhling sees a way through the chaos, by bringing idiomatic confusion,
Is it actually what you see?
And what he says it is?
Can you see through the dream?
Maybe with the sunglasses, yes the sunglasses!