Torino, Italy November 3rd to November 6th 2022
Stereo Exchange presented 6 artists, of two different generations,
bridging views and techniques from inside to the outside of Europe.
Artists

Marie Breyen Hauschildt (DK)

Hugo Hopping (Aztlán/US)

Malte Linnebjerg (DK)
Rasmus Nilausen (DK/ESP)

Gvantsa Jishkariani (Gerogia)

Saskia Te Nicklin (DK)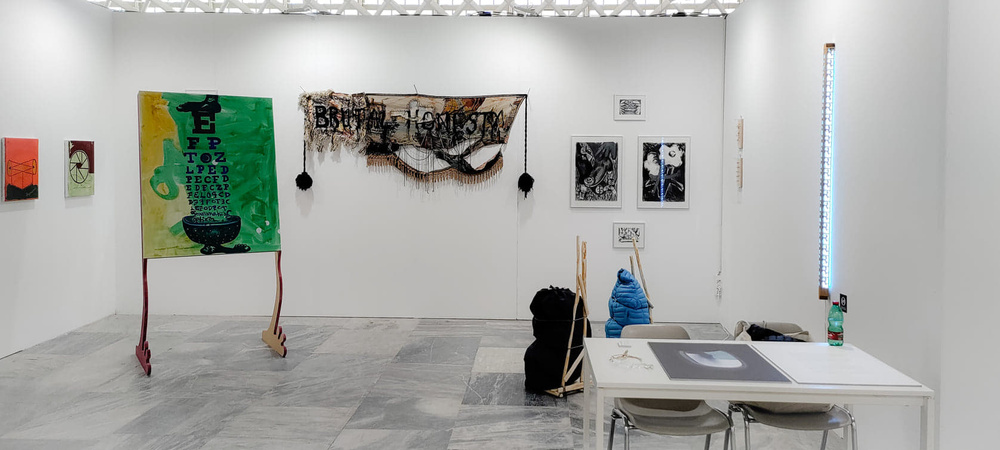 Mariendalsvej 52A, AT. 2
2000 Frederiksberg, DK.
See map



youandme@stereoexchange.dk



CVR: 39042096


︎︎︎
Supported by the Danish Arts Foundation, Frederiksberg Fonden &
Danmarks Nationalbanks Jubilæumsfond af 1968

Stereo Exchange is directed, curated and organised day to day, year by year by artists.

Stereo Exchange cycles back to life within a pandemic, we, of course, think about the surroundings and are led by our hearts and minds to see a place of and for positive change.

As an artist-run project space that predominantly shows international artists and designers work, we feel we must move for positive change with evermore inclusion, transparency, reflection and scrutiny.