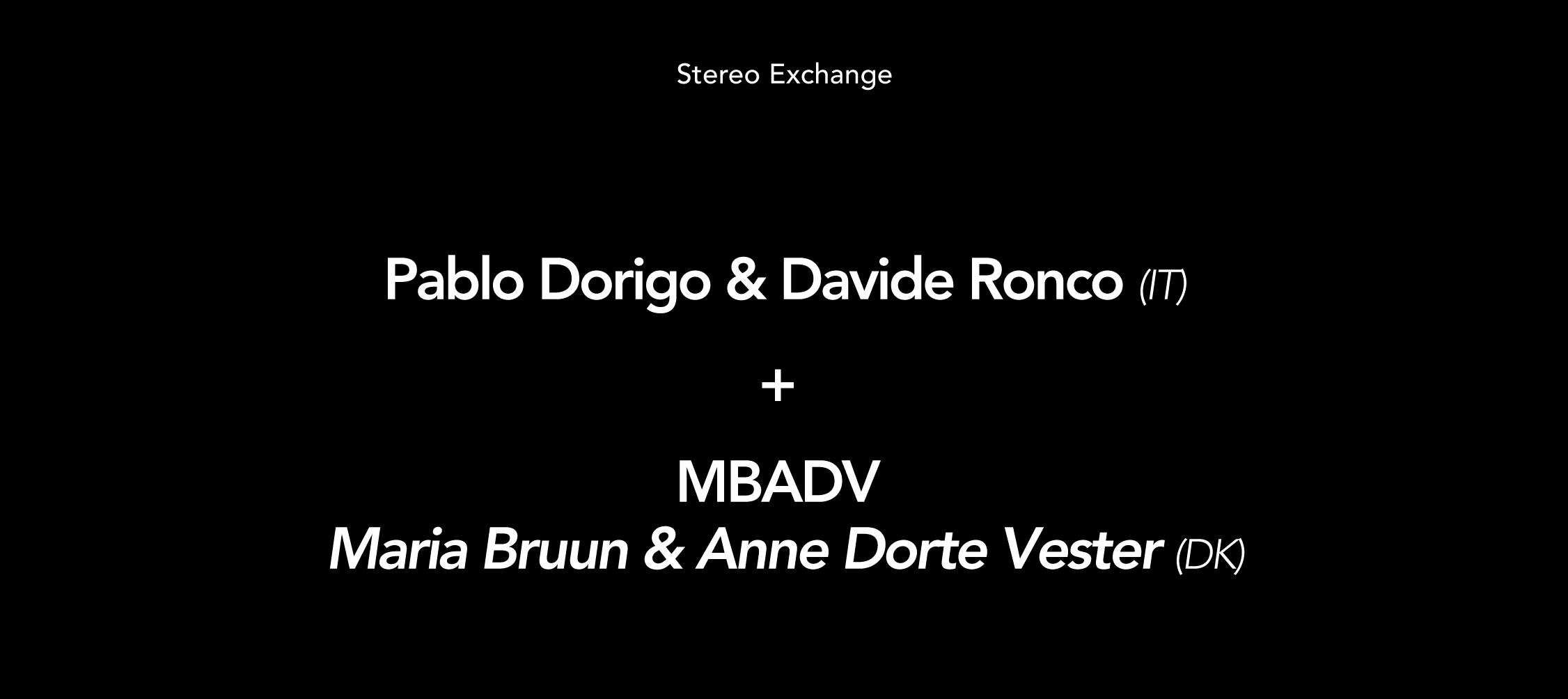 Open every Saturday between 13 and 16
Exhibition period - 4/09/2020 - 3/10/2020

Opening hours can be subject to Covid19 restrictions











Mariendalsvej 52A, st.th
2000 Frederiksberg, DK.
See map



youandme@stereoexchange.dk



CVR: 39042096


︎︎︎

Supported by the Danish Arts Foundation, Frederiksberg Fonden &
Danmarks Nationalbanks Jubilæumsfond af 1968


Stereo Exchange cycles back to life within a pandemic, we, of course, think about the surroundings and are led by our hearts and minds to see a place of and for positive change.

As a small artist-run project space that predominantly shows international artists and designers work, we feel we must move for positive change with evermore inclusion, transparency, reflection and scrutiny, as systemic and institutional racism has long held up a barrier to minorities, within art representation and visibility of work.